Edmonton International Airport
Edmonton International Airport serves over eight million passengers per year and offers non-stop connections to over 60 destinations across Canada, the US and overseas. Edmonton International Airport is the fastest growing and largest (by area) major Canadian airport.
Click here to know more about the airport
Our stores at the airport
Read through this website to get all the information on our Duty Free stores at Edmonton International Airport. Making tax free purchases in Canada is now possible thanks to the Duty Free stores. Travelers who are passing through the principle airport in the Canadian province of Alberta shouldn't miss out on the opportunity to visit our tax free stores. You'll find the best selection of products in our Edmonton Duty Free stores, in categories such as cosmetics with make-up and fragrances, food items, and liquors. All of it at a reduced price thanks to the airport's tax exemptions.
There are two Duty Free stores at Edmonton International Airport, located in the Departures terminal. You'll find our first store in the International Departures area, while our second tax free store is located in the USA Departures area. In both cases, you'll be able to enjoy products from the best brands at the most competitive prices on the market thanks to the tax free nature of the Edmonton airport.
Don't miss out on the opportunity to visit the Duty Free stores at the Edmonton airport. Discover our varied online catalog in search of your favorite products and find our stores at the airport on the day of your flight. Save money shopping at the Edmonton Duty Free stores. We hope to see you soon!
International Departures
Location

Departures

Shop Categories

Liquor, Tobacco, Confectionary, Perfume & Cosmetics, Souvenirs and Accessories

Telephone

Email
---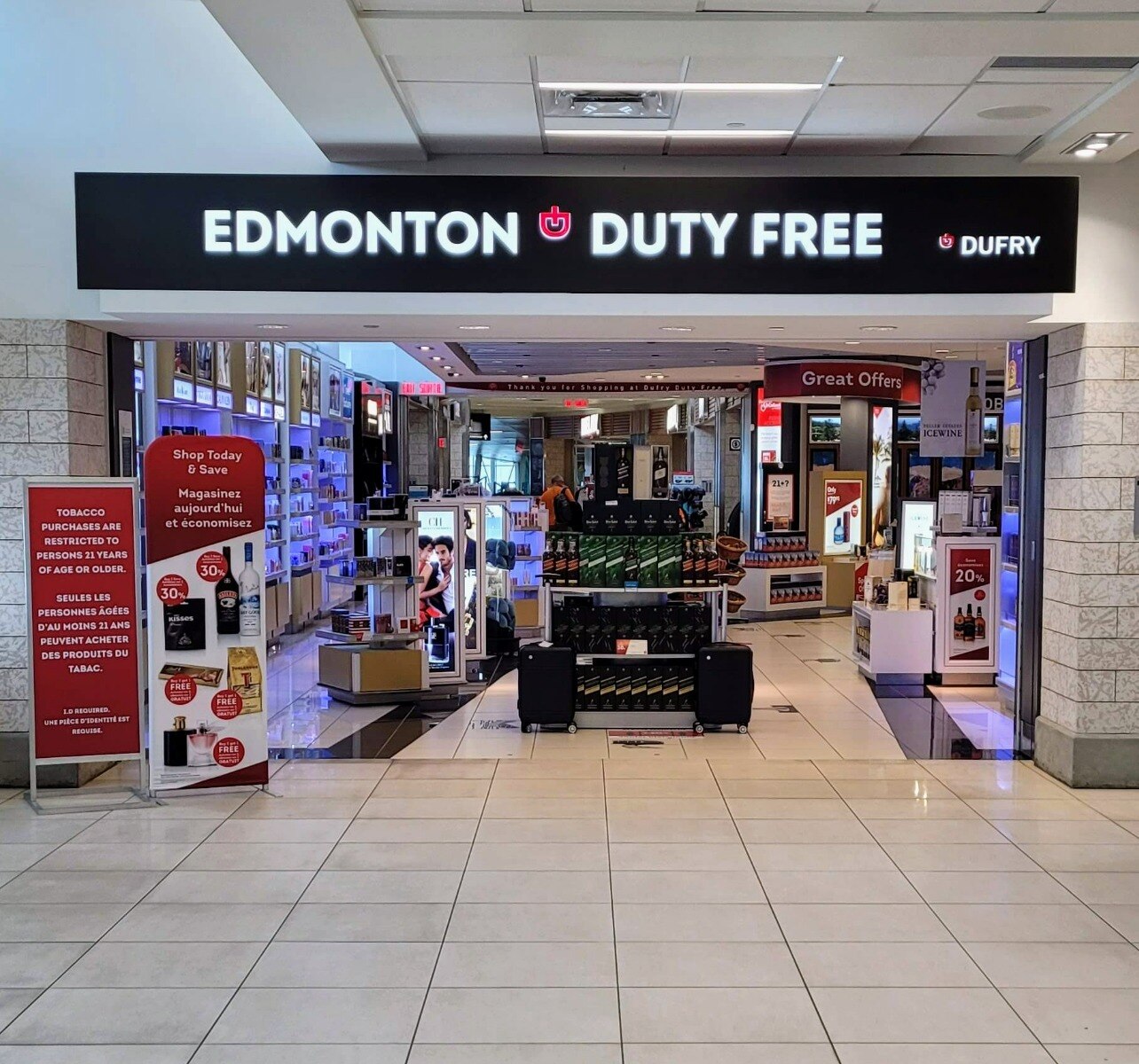 USA Departures
Location

Departures

Shop Categories

Liquor, Tobacco, Confectionary, Perfume & Cosmetics, Souvenirs and Accessories

Telephone

Email
---